Public Hearing
May 2016
Arts Catalyst
Cromer St.
King's Cross

A residency program supported by Arts Catalyst. How to Speak workshop with vocal coach Christopher Holt and local Cromer Street barrister Ousman Noor.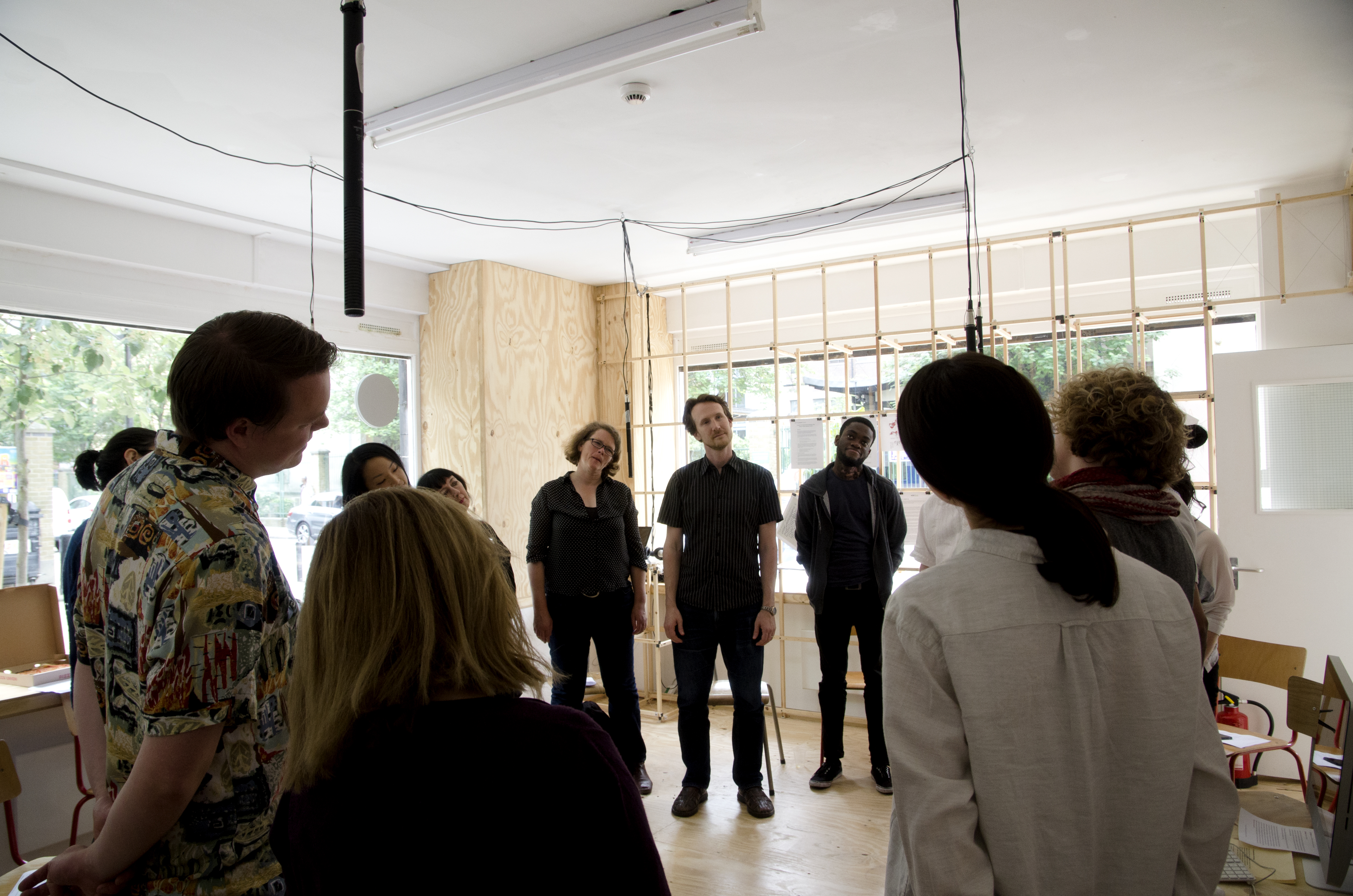 Drawing on procedural documents from public hearings* as a starting point, this workshop, organised by MA students from the Centre for Research Architecture at Goldsmiths, looks at the conditions and protocols under which public speaking is conducted. Beginning with a review of speaking in formalized settings – such as court, council chambers or in parliament – we will then look to different, informal, modes of speaking – such as gossiping, complaining, whispering – and invited participants to draw up an alternate set of instruction manuals that give priority to such forms of speech.

The latter part of the workshop looked at how formal instructions are registered and performed, revealing the impact this has on what gets said and who gets heard, and how architecture changes the register of sound, affecting the ways speech is delivered and supported.
*Public hearings originated from the process of the enclosure of public lands in Britain in the 18th and 19th centuries. They were held in order to create a petition to parliament to enclose the land, and then later to hear objections to the act created by Parliament. Today, public hearings are still used when dealing with both public lands and private properties.